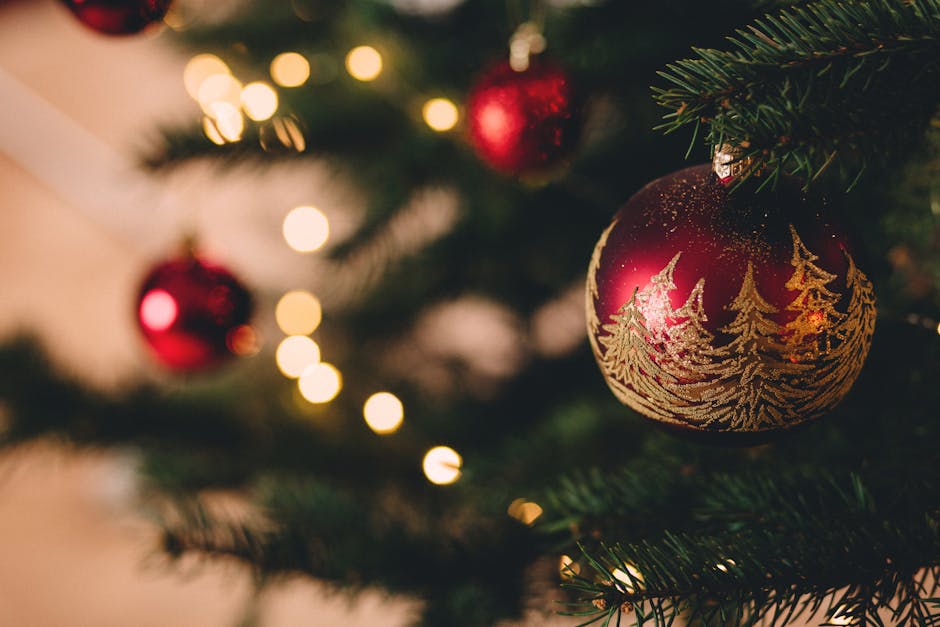 Merry Christmas and season's greetings from beautiful Charleston, South Carolina! I hope my annual holiday letter finds you well, all caught up in the "spirit of the season," and grateful for the many blessings you have in your life. As I do every year, I pen this letter to give a "Cliffs Notes" review of 2015 in Advantageland and to give proper thanks and gratitude to YOU, a valued member of the Advantage Family.
The year 2015 marked the second year of our ambitious 5-year strategic plan, "Road to 1,000", in which our company-wide, big, hairy, audacious goal (BHAG) is to help 1,000 professionals per year Create, Publish, and Market a book to grow their business by December 31, 2018. This year was marked with incredible organic growth, which required considerable "scaling up" in just about all aspects of the business. Because we are largely a service-based business, our people are our greatest asset. On the Team Member front, we welcomed Nate Best, Brette Rowley, Phil Reichner, Helen Harris, Olivia Iacovone, Steven Janiak, Elise Nissen, Kristin Hackler, Michael Tasner, Jonna Palmer, and Courtney Little. Advantage was named for the third straight year to the Best Places to Work in South Carolina list. We welcomed 160 new authors to the Advantage Family from 32 states and 5 countries (an all-time high) and released 120 new titles into the marketplace (another all-time high!) Advantage Authors received acclaimed praise for their books, with feature stories in Inc., ELLE, and The Washington Post just to name a few.
In March we launched our first Book Marketing Blueprint Day™, a new value-add to Advantage Authors. Each month we host a Blueprint Day in Charleston where 10-15 Authors congregate. Our marketing team guides Authors in crafting a 12-month plan for the marketing of their book and business. Every Author leaves Charleston with a 3' x 2' actual blueprint that contains their 12-month marketing plan. To attend a Book Marketing Blueprint Day in 2016, visit BookMarketingBlueprintDay.com or call Brette at 843.725.7891.
To accommodate our growth, we began demolition of the second floor of Advantage Center™, which we had previously leased out to three doctors' offices. When construction is complete, we will bring another 5,000 square feet of space online to house 35 more Team Members. After long delays in construction, we are anticipating a move-in of March 2016. (I hope!) On July 29, 2015, we celebrated our 10-year anniversary. It has now been 10 magical years in which we have helped over 750 professionals from 40 U.S. states and 13 countries become professionally published authors.
In September we soft-launched a new business, the Authority Marketing Institute (AMI)™. Over the past few years, many Authors have shared a desire for Advantage to grow its book marketing capabilities. AMI is our stand-alone, full-service marketing agency, providing turn-key, done-for-you branding, content marketing, social media, publicity, lead generation, and web development. More exciting announcements related to AMI are in store in early 2016 including the launch of Authority Marketing Magazine and monthly webinars.
November 9-11 we welcomed 102 Authors to Charleston for the 2015 Authority Marketing Summit™ featuring Dan Kennedy. The summit featured two days of in-depth marketing teaching from legend Dan Kennedy. The summit also hosted our 10-Year Anniversary Party at the South Carolina Aquarium. Charleston Mayor Joe Riley issued an official proclamation declaring November 11 "Advantage Media Group Day" in the City of Charleston. To commemorate 10 years, we also inducted two very special people into the inaugural class of the Advantage Hall of Fame. Pat Williams, founder of the Orlando Magic was the first inductee. Few people know that Pat was the man who inspired and encouraged me to start Advantage 10 years ago. The second inductee was Dan Kennedy, a man for whom I am deeply indebted. My marketing knowledge, and the ability to grow my business through good marketing, is because of Dan. No customers = no business. Randy Nelson was named 2015 Author of The Year for exemplifying what it means to "build your business with a book." Randy's book, The Second Decision: the QUALIFIED entrepreneur, has spawned a lucrative executive coaching, consulting, and speaking business. Randy's book has made him a celebrity in the "business growth" space. Runner-up congratulations go to Kevin Harris, Louisiana-based architect and author of The Forever Home: How To Work With An Architect To Design The Home Of Your Dreams, a book that is an incredible marketing specimen in and of itself.
For me personally, 2015 has been another great year that was truly one "for the books". I logged 230 workouts, which was exactly 100 percent of my goal. Travel was robust (a bit too much truthfully), with 154 "flight segments" on six different carriers. Hotel/travel nights totaled 111. Staying true to my goal of "seeing the world," I made my first trip to Cuba and a return trip to Italy with new stops at Lake Como, Bologna, and Lucca. I made 44 domestic trips to 26 different cities and one new state, Minnesota…which leaves me with just five states left to visit (Alaska, Arkansas, N. Dakota, Utah, and Vermont). I crossed a few items off my bucket list, but in truth, not a fast enough pace to hit end goals. I attended the Preakness at Pimlico (second leg of Triple Crown) and witnessed history as American Pharoh became the first horse to win all three legs of the Triple Crown since Seattle Slew. I also crossed Mardi Gras off my bucket list. In my quest to watch a college football game at every Power 5 conference program, I made scant progress, only getting to the OU vs. Texas Red River Rivalry game at the State Fair of Texas. I did visit Clemson to watch my Tigers take down the Fighting Irish of Notre Dame. My fingers are crossed for a perfect finish to Clemson's season and a spot in the College Football Playoff. Should we be so fortunate, I will make the pilgrimage to see my Tigers compete for a national title. Based upon stats, it only happens once every 34 years. I was honored in September to be inducted for membership into Young President's Organization (YPO), believe it or not, a long-time bucket list item. One final highlight was nabbing my first classic, a 1965 Lincoln Continental convertible. The only four-door convertible ever made, it is famously known for being the model of car President Kennedy was in on that fateful day. I actually purchased the car from Advantage Author Dan Kennedy.
I read 30 books this year, exceeding my goal of 24, with my two favorites (sorry Advantage Authors, I don't pick favorites among my children!) being The Five Dysfunctions of a Team by Patrick Lencioni and The Billionaire Who Wasn't, a fascinating biography of Duty Free Shoppers founder Chuck Feeney, who secretly gave over $5B to charities around the globe.
So how does one make a year so successful? I think back to the advice Pat Williams gave me many years ago. "Adam, attitudes come in two flavors. Positive and negative. Luckily, every morning when you wake up, you get to choose." Choose wisely, and make 2016 your best year yet!
Thank you for being a part of the Advantage Family and allowing us to be a part of your life. Thank you for allowing us to help bring your book to life. It is our privilege to help share your Stories, Passion, and Knowledge with the world so others may Learn & Grow.
May your seas be stilled this holiday season and may you find a bright sunrise in the new year.
Adam Witty * Jenn Ash * Harper Tucker * Michael Tasner * Pat Hanlon * John Witty * Patti Boysen * Christina Wells * Alison Morse * Keith Kopcsak * Mitchell Broderick * Phil Reichner * Scott Neville * Elise Nissen * Kristin Hackler * Nate Best  * Helen Harris * Claire Watson * Oliva Iacavone * George Stevens * Katie Biondo * Allison Looney *  Steven Janiak *  Brette Rowley * Jonna Palmer * Susan Tuskan * Courtney Little