5 Simple Strategies To Make You Fall In Love With Your Business All Over Again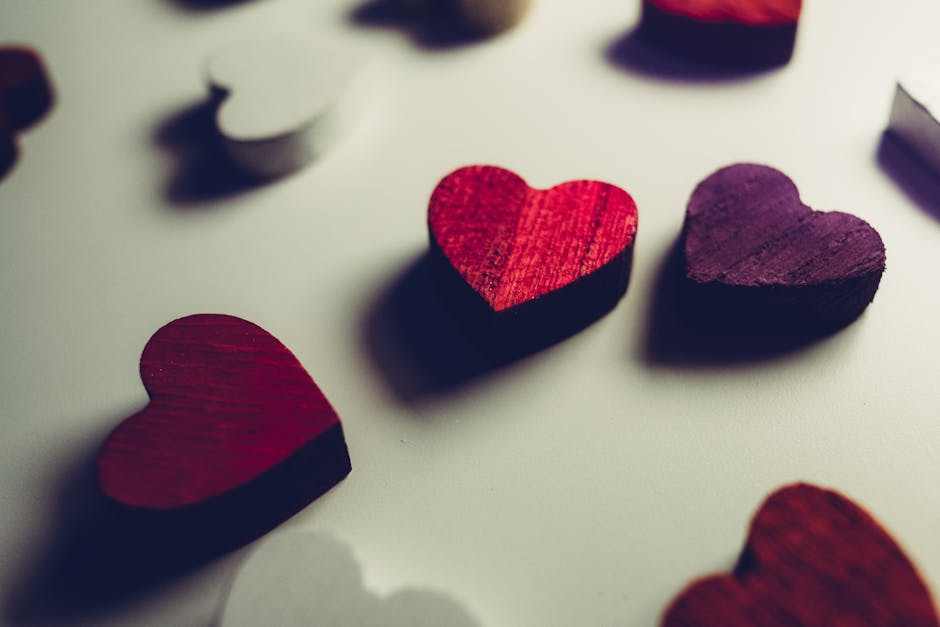 With Valentine's Day just around the corner, there's no better time to renew your vows . . . to your business. Owning a business is a lot like falling in love. Upon first meeting someone special, every little thing that you do together or discuss is special, but often times, as the elapse of time and everyday-life stressors get in the way, that once-exciting relationship can turn stale. Sometimes, relationships that were once full of passion and excitement end with bitterness and resentment. Hopefully, there has been love and passion behind what you do from the very beginning, but do you still treat every interaction associated with your business with the TLC it deserves? Refresh your relationship with your business with these five easy and fun tips.  
Brush up on your speed dating skills. Business interactions are a lot like going on a first date. When you are cold calling to make an appointment, think of it as a blind date. When you follow up with someone who has opted in or responded to one of your ads, think of it as meeting someone online. These days, many people are very hesitant to meet up with someone they have never previously met in person. However, if they talk to the person at a bar, even for just five minutes, they would probably accept an invitation to dinner to get to know them better. Once professionals get a good customer base and get busier, their entrepreneurial drive to find new customers can fall to the the wayside; the need for networking softens so business owners and sales representatives stop going to events to connect with potential customers. Meeting face to face is so much better than over the phone or through an app. You get that instant personal connection and build trust more quickly.
Try to attend one professional event per month that looks like a good networking opportunity or could help you develop contacts in a new market. Also, make it a goal to give out five business cards a month to people you meet in social settings. Just like you never know where you might meet the love of your life, you never know when you are going to make a new connection, get great referrals, or gain a valuable advisor who will give you new perspective on your business.  
Honesty and trust. When asked what is the most important thing in a relationship, many people usually throw out words like honesty and trust. These are values of mutual respect and open communication, which are the basis of any healthy relationship, including a business relationship. Most business owners and entrepreneurs try to go above and beyond for their clients, and in doing so, often eliminate the word "no" from their vocabulary. However, by being upfront to customers about deadlines, advice, and what you have to offer, you are able to reset their expectations to ones that are more realistic for you to reach, making both parties happy in the end. "Sometimes a quick 'no' is better than a drawn out 'yes,'" says Marc Smith, senior vice president of Magnolia Financial. "A customer who trusts you as an advisor or expert will be more likely to come back; they know you're looking out for their best interests rather than just trying to sell them something."
Honesty builds a level of trust and transparency, which is a solid foundation for a long-lasting and happy working relationship.
The flower rule. No, I'm not recommending that you send flowers to all of your clients. Although, I don't think anyone would complain about that if you did, especially during this time of year! However, when you think of flowers, what do you think of? They're fresh, spiced with bright, appealing colors, and usually symbolize thoughtfulness from the sender. Now think about your ads, newsletters, email campaigns, or even the banner on your company's Facebook page. Would you apply any of the words "bright," "appealing," "fresh," or "thoughtful" to those?
Treat all your promotions like fresh cut flowers. Without careful monitoring and nurturing, they will die. Even with all that attention though, after a while, they will still die. Update your social media pages often and always have the cover photo of your company's Facebook page reflecting your latest branding, a new service or product, or an event that you are hosting. While the same ads might work for a while, eventually they become less effective to the same audience, so make a conscious effort to switch around colors, offers, and wording once every few months to optimize effectiveness. You do not need to redesign great ads again and again, but touching them up to stay current on trends, or even an upcoming holiday, shows that you are on top of the times. Marketing experts also recommend a total rebranding every three to five years. Implement even one of these tips and your business will stay fresh as a daisy!  
Wine and dine. You can take this one literally or figuratively. If you have a customer who is constantly buying from you, using your services, or sending you great referrals, do you have a special process to thank them and make them feel appreciated?
If your company is local, each month commit to inviting one special client and their spouse or significant other out to dinner with you one evening. Not only is this fun, but it's another great way to build trusting, long-term relationships and allow your all-star customers to get to know you on a more personal level. If you are doing business with clients from all over the country, or even around the world, then come up with something that you can send to them that will be unexpected and even a little bit over the top. Most importantly, make sure it is something that they actually want—nothing that is promotional or gimmicky. At Advantage, we keep something called Member Intelligent Pads, which are large sticky notes that ask questions about favorite foods, hobbies, and the Members' families. When one of our Team Members finds out any personal information from a Member that would be of good use for a gift or surprise in the future, we jot it down on the pad. Then when we want to do something to celebrate that person, we access our online database to see what they would genuinely enjoy. Don't forget to do the same for your employees and vendors as well to maintain an exceptional work culture.
*Cupid's tip: It's not a bad idea to start creating a similar list for your significant other to access when birthdays and anniversaries come up and you don't know what to get them!
Get engaged. Not every person you go on a date with is going to be marriage material. In fact, many people seriously date someone for years before realizing that they are not a good match. Then there are the 50 percent of marriages in the United States that end in divorce. Luckily, business owners are not bound to the rules of monogamous relationships. However, just as it is imperative to continuously to keep an eye on your branding and marketing strategies, it is equally important to reassess the relationships in every aspect of your company.
Regularly think about the value of your relationship with every customer, vendor, and employee whom you associate with. Relationships are always a two-way street, so go out of your way to engage in asking them how you can do a better job. Listen to the feedback and work to meet their standards. "Listen to your customers!" advises Linda Parry, Esq., the CEO of ProductLaunchers.co, a company that helps customers get their products to retail buyers, online stores, and home shopping networks. "If they tell you to modify your product, do so! If they tell you your price point is too high, find a way to make it less expensive while retaining the same quality. If they tell you that they want to see it in other colors, start to incorporate additional SKUs into your line. By listening to your customers, you'll be able to find new ways to grow your business while delighting them along the way."
If you ask me, I think that there is some logic behind putting a day purely to celebrate love smack dab in the middle of one of the coldest months of the year. Maybe it's to remind us all to spread a little love and renew the passion before our hearts, and our business growth, freeze.