5 Hacks to Know Before You Place Your First Facebook Ad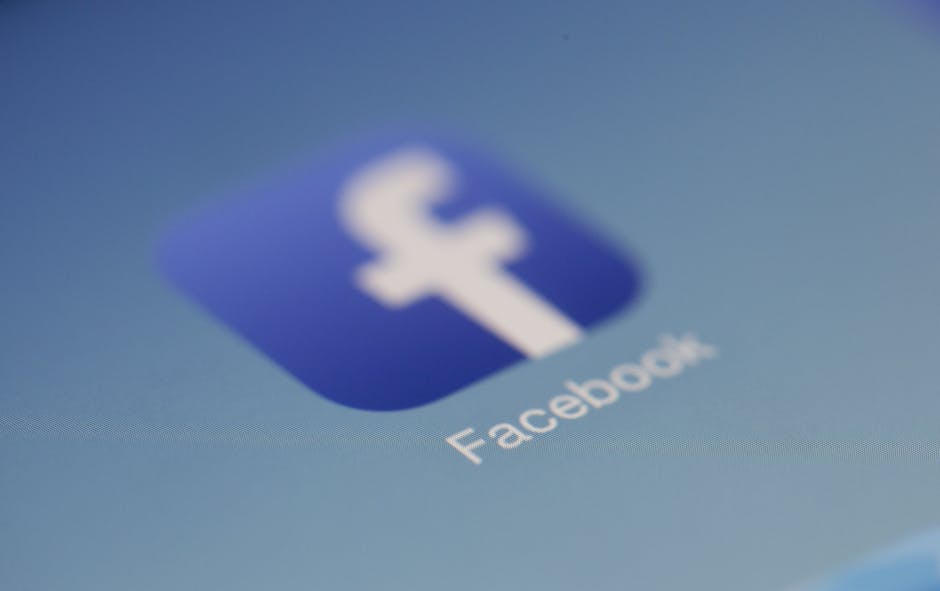 As of June 2016, Facebook reported 1.13 billion daily active users, which is a 17 percent increase over last year. With five new profiles being created every second, if you're not advertising on Facebook then you are missing an exponential amount of new clients or customers who are ideal and searching for your product or service.
While many think that having a Facebook page for your business is enough, it isn't. Pairing organic traffic with paid traffic allows you to optimize the page you worked so hard to build, while also putting out ads to appeal to the exact audience you want, but who may not find you naturally.
Although the task of creating your first ad may seem daunting, Facebook makes it very easy and walks through the process with you. Simply hook up your personal or business account with a credit card and then go into the Facebook Ads Management System.
With Facebook, you have to pay to play. You, as a business owner, you are a player, but Facebook is still the referee. Before your ad or boost is posted to your custom audience, the Facebook Ads Team must approve the ad. Before coming up and falling in love with an idea for an ad, you have to know the rules, that will allow for more clicks, a larger ROI, and a quicker turn around.
La-La-Landing Pages
The Facebook Ad Team always checks to see if your landing page is relevant to your offer. For example, if you post an ad featuring a 20 percent off a purchase and the landing page that it is linked to doesn't mention anything about it, Facebook will not allow you to post that ad.
Keep It Clean
Even if it is done for artistic or educational reasons, Facebook will deny your ad if the team deems the image overly sexual or violent.
The Right Writing
First define your call to action. In an ideal world, what are a majority of people doing in reaction to this ad? Are they visiting your website? Are they purchasing something? Are they opting into a free offer in exchange for their information? Once you know your goal, come up with a few options that clearly state what action you want your audience to take. Try to put an action word first so there is no question what they should do. Start with words like "buy," "claim," "visit," or "check out," depending on your goal.
            Example:  
           Okay: "Advantage is The Business Growth Company, check out our latest publicity bookings for Members."
           Better: "Check out Advantage's latest publicity bookings for Members."
"Don't try to be clever, just be clear," says Claire Pelletreau, Facebook Ads Coach and social media blogger. "Pictures of your friends' kids, their vacations, Buzzfeed quizzes, Candy Crush scores, posts from the 10+ groups you're in . . . need I say more? The landscape of Facebook is way overdeveloped. Translation? There's no room for any messaging that I need to think about to understand. Make sure your ad tells me what I'm going to get if I click, what problem you're going to solve, or how I'm going to end up feeling as a result of what you're offering. No more, no less."
Aside for coming up with a catchy but simple headline, Facebook also allows you to add a Call To Action button on the bottom right side of the ad. You can select from choices like "Buy Now," "Claim Now," "Download," or "Visit Site." This feature allows you another avenue for viewers to respond in the way you want them to.
If you are trying to sell or get your audience to claim an offer, you can also include deadline to make the offer seem time sensitive. Adding "today only" or "for the next 72 hours only," will increase the speediness of the follow through.
Picture This
Facebook only allows for 20 percent of the image you use to be text, which includes logos, slogans, and any other copy that you add into an image. Facebook likes quality images with the text in the headline and approved spaces, not cluttering up the image. Facebook has a grid tool that allows you to determine if you are at the approved 20 percent or not.
"We've learned that branding is really important to connect with people and help them remember your ad," Facebook experts say in their image guidebook. "However, we don't recommend just pasting your logo on top of your image. Instead, have elements of your brand, such as your logo, your location or your products, in the image in a natural and authentic way."
For your image, you want to pick something that is going to grab the viewer's attention and will be easily associated with the product, offer, or brand you are trying to promote. Although Facebook does offer quite a few stock options, that's not always the best practice, especially considering that another brand could be using the same photo in their ads, which would create dissociation from the message that you are trying to get across.
If you do decide to go with a stock image, make sure that it is natural and coordinates with your logo and other branded materials. Bright colors and simplicity is a good way to draw people in. If you are selling a product, an image of what the person is getting is usually the best way to get a good Click-Thru Rate. If you are promoting awareness for your brand, try to use a photo of a person since people relate to people.
You also will want to think about how the image will look on smaller screens. Too much detail can get lost on smartphone screens so big, bold, single focused images always work best. Make sure that you follow the specs that Facebook provides for each placement to avoid strange cropping or scaling. It is important to split test and track which images are getting the most clicks and conversions. Keep the copy the same and try multiple images, since this is usually what draws your audience in most. You could have winning copy, but the wrong photo.
Tweak Like You Mean It
Especially when you are new to Facebook ads, you cannot simply create one and expect to get great traction from it right away. When you click on the Manage Ads tab, you are able to see all of the stats for your ads, including Clicks, Cost Per 1000 Impressions (CPM), Cost Per Click (CPC), and the Reach of your ad.
Don't be discouraged if you don't see results with your first few ads. Continue to experiment with different images, slight changes in copy, and most importantly adjusting your demographics. The beauty of Facebook Ads is that it allows you to target highly specific target audiences based on what they tell Facebook they like. That means that you can segment your audiences based on age, gender, location, interests, behaviors, income, and even life events.
Larry Kim, social media expert and Founder of WordStream, Inc., is a big fan of the custom audience tool, which even allows you to upload CSV or TXT lists to Facebook. Facebook then finds their profile so that you can market specifically to them.
For example, if you were at an event promoting your business and you made a lot of great connections and collected a lot of business cards, you could upload a list of those into Facebook and put an ad for a free offer. This will increase recognizability and  be a second touch point for people who are most likely already interested in your product or service. You can also upload lists to exclude current customers so that you are only targeting new prospects.
"You could target people who visited your company's blog with offers to demo your product," suggests Kim. "They already know your name and were interested enough to visit you, but not to convert. Facebook Ads targeting that Custom Audience can close the gap."
Facebook is modifying and updating their ad option almost monthly, so set a small budget and start experimenting with your ads today.