Everything You Need to Know About Facebook's Algorithm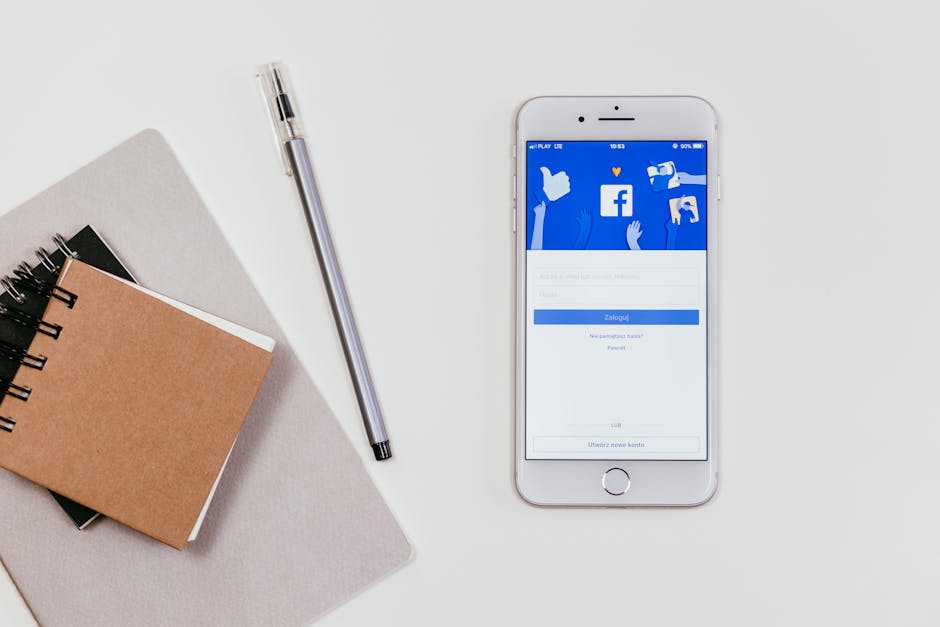 Since its inception in 2004, Facebook has continually and aggressively evolved to better meet the needs of its user base. Perhaps the most fascinating component of the brand's evolution is the one that we all experience, but never see: its core algorithm.
What Does Facebook's Algorithm Do?
Facebook's core algorithm determines how the mass of content from your friends and followed pages will be organized in your newsfeed. It aims to arrange content according to how likely you are to engage with it. For business pages, the algorithm affects how and when the content you publish shows up in the newsfeed of those who have liked your page. To quote David Vranicar for Oblero, "Facebook sets the rules of engagement for reaching your customers on the biggest social media platform in the world. So we need to know what's going on with that algorithm."
How Did Facebook's Algorithm Change?
Facebook has a bold new mission, and it shaped the sweeping changes they've brought to their algorithm. They want to increase the number of "meaningful interactions" on the platform, even if it means reducing time spent there. They are pressuring brands to generate more thoughtful, quality content, minimizing the prevalence "engagement bait" and "click bait" (e.g. "Tag someone who would think this dog is cute!" "Like and comment if you want this sick child to get better." "Like our page and share this post to be entered into our contest!") Under the new algorithm, such superficial engagements on the site will be demoted in users' feeds. Video content, which tends to spark discussion and a wider variety of "reacts" from users, will be given priority. "Reacts," such as "love," "wow," and "sad," are considered more thoughtful and involved than simply "liking" a post, in turn, posts that garner "reacts" will be prioritized.  
How Will Businesses Be Affected By Facebook's Algorithm Change?
Businesses beware: the site fully recognizes, in its pursuit of meaningful user interactions, that "person to person" interactions are inherently more meaningful than "person to page" interactions, therefore the reach of posts coming from business pages will likewise be deprioritized. Facebook founder Mark Zuckerberg wrote, "As we roll this out, you'll see less public content like posts from businesses, brands, and media. And the public content you see more will be held to the same standard—it should encourage meaningful interactions between people."
This does not mean that businesses have necessarily been given the short end of the stick. There is still opportunity to work Facebook's changes in your favor. Businesses have always had an edge when it comes to inspiring conversations. People inherently have expectations and standards when they engage with a business, and will sometimes vocalize whether or not these expectations have been met. Seeing as Facebook wants to increase the number of meaningful conversations held on the site, businesses may be able to leverage their ability to get people talking about their experiences with their brand, be they positive or negative. The exchange of constructive criticism may even become more prevalent as well.
Reshift media CEO Steve Buors encourages "brands [to] surprise and delight offline — a pizzeria can give each [customer] a free soda, for instance — to encourage people to share their experience online." If a happy customer checks in or tags your business in a post, sharing a positive experience they had there, this is an organic way to increase your reach, as it leverages the nature of the new algorithm. Alternatively, brands can start to prioritize interactive content in their own Facebook content strategy, posing questions to users that are more likely to get them talking. Buors encourages asking questions like "What feature do you think we need to add to our product?" which may generate debate and discussion. Comments are a critical factor in post ranking, as posts that generate no comments or discussion "may see the biggest decreases in distribution," according to Zuckerberg. Posting about news topics or even controversial items may stimulate discussion participation from users.
In what Hootsuite called most valuable advice in its treatise on Facebook's new algorithm, they wrote "Everything about "meaningful interactions" boils down to creating quality content that people actually want to see." Above all, devote yourself to genuinely creating thoughtful, quality, informative content—no trickery, no phoning it in.
How Are Other Businesses Gaming Facebook's New Algorithm?
You may have noticed that certain pages you follow have been doing odd, seemingly inexplicable things with their content. Icertainly have. Pages that share memes, for example, have begun to take images and format them to a 30 second video, in lieu of simply posting the picture. This is in direct response to the priority Facebook gives to video content. Putting pictures in a video format gives such posts the newfound ability to amass an (often impressive) view count, because it gathers the views of every person who pauses on the post in their feed for at least 3 seconds, even if they do not like, share, or comment on it. Normal photos do not have view counters, but video-formatted photos are able to collect and account for the millions of views they garner, often dwarfing the number of likes, comments, and shares. This helps give them an edge in Facebook's algorithm. Buzzfeed explores this phenomenon at length here.
As Organic Reach Decreases for Brands, Will Facebook Ads Become More Expensive?
It is worth noting that advertisements on the platform are not affected or demoted by the algorithm change.
That being said, with organic reach becoming more difficult to accomplish under the new model, the "side effect" (which some argue was actually fully intentional) will see more brands pushed to formally advertise on Facebook in order to regain reach and visibility. This would create an influx of demand for Facebook ads, competing for the "limited space" in user needs, giving Facebook room to jack up ad prices. Coincidence? That's up for debate.
Chief Takeaways As You Craft Your Facebook Strategy
Person-to-person interaction is more valuable than person-to-page

Posts with more comments and comment replies are prioritized

Posts with more reacts are prioritized

Engagement bait explicitly goading users into liking, commenting, or sharing will be demoted

Video content is favored

Time on Facebook is expected to go down, but meaningful interactions are expected to increase. Ask yourself, will this content lead to a meaningful interaction between users?
The digital media strategists on staff at Advantage|ForbesBooks are tasked with maneuvering the often confusing landscape of social media best practices for our esteemed Members. Join the Advantage|ForbesBooks family and put your business' social media in the hands of our expert Team Members. Apply now.