The Ultimate Guide to Book Publishing For Business Owners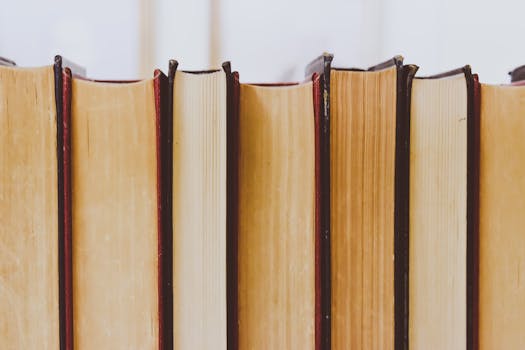 If you are a business owner, CEO, or entrepreneur looking to become a published author, you are probably wondering:
How to choose the right publisher for your book

The best way to approach a book publisher

In many cases, how to select a ghostwriter

Once you've chosen a publisher, what is the best publishing option
The first thing you need to know:
Business owners who want to get published will go through a very different process than the traditional writers, novelists, and hobbyists who want to publish a book. As a business leader, your goals as an author are drastically different, and so is the process you'll go through.
Most publishing guides pander to those writers, novelists, and hobbyists who want to see their manuscript topping a bestseller list. Don't be misled by advice that is meant for traditional authors and novelists. It's not meant for aspiring business authors (like you) and doesn't explain the unique process to become a business book author. We're not talking about the difference between "apples and oranges" here, we're talking about the difference between "apples and giraffes."
The main difference between traditional authors and business authors:
Traditional authors have to petition and persuade a publisher to publish their work. They are competing with other authors, almost like a job search.

For business authors, the

publisher

has to petition and persuade

you

to publish with them. From a provider-client framework, you are a client of the publisher and they the provider. You're not necessarily competing with other authors. Publishers are competing for you.
Why is it the other way around?
It comes down to a fundamental difference in the purpose of the book.
For business owners, book publication amounts to a

marketing strategy.

The purpose of publishing a business book is to bolster your credibility in your field, establish yourself as a thought leader and authority, share your business insights, and gain a new marketing lead generation tool. The number of copies you sell is mostly irrelevant—what matters far more is how you

leverage

your book to

attract new leads

to your business. When you publish a book, you are essentially completing a business transaction to enhance your marketing strategy.

Traditional writers and novelists, by contrast, won't be using their book in this way. Their primary goal is to tell a story with widespread appeal, sell as many copies as possible, and collect royalties, which the publisher will share with them. Their primary business transaction is with

readers

, not with their publisher. If you thought this was the setup you would go through, you were mistaken.
When a business owner looks for a publisher, they have to understand that they have distinct goals from other authors. This way, they can choose a publisher whose business model caters to those goals, and who can offer them the tools they need to successfully use their book as a business growth tool.
What else is different?
Another key difference is the fact that most business books are ghostwritten. So you can heave a sigh of relief, business owners! You won't need to slave over a keyboard to produce that winning manuscript. Ghostwriting itself is a service, one that traditional publishers won't offer, because they expect you to come to them with a ready-made book for them to distribute.
Business owners who want to publish a book usually won't have with a polished, ready-for-press manuscript. They normally just have a jumble of insights, ideas, and stories they want to capture in book format.
So if you count yourself in this boat, you need a publisher who is able to accommodate that.
When you select a book publisher, you need to look for publishers with:
A ghostwriting service

For example:

TalkYourBook®

, a service that takes less than 24 hours of your time, allowing you to talk through the ideas and messages you want shared in your book, then receiving a ready-to-go manuscript that artfully captures them

An in-house, strategic marketing team who is able to use your book to:

Establish you as the authority in your field

Generate leads for your business – not simply marketing your book, but using your book to market your business.

A world-class graphic design team to craft your layout and book cover. You're a business professional, and can't afford to choose a book publisher with a shoddy design team who will make your book look like it was self-published!
What are the best publishing options?
Once you find the book publisher that fits your needs as a business author, you will typically learn that the publisher offers tiered "plans," "systems," or "options," based on your goals and budget.
For example, at Advantage|ForbesBooks, we give authors the choice between two publishing imprints: Advantage and ForbesBooks. The imprint that an author is best suited to will depend on–you guessed it–their goals for their book. Advantage is best suited to authors who want to grow their business by becoming the Authority in their field, while ForbesBooks is best suited to those who want to enhance their company stature by connecting themselves to the Forbes brand.
When trying to find the right publisher for your business book, the first step is to arm yourself with information. Gain an understanding of the business book publishing industry, define your goals for your book, then start a discourse with your most desirable publishers. As mentioned earlier, they want to hear from you! So don't be shy about reaching out, or better yet, filling out an brief, easy application to get them better acquainted with you and your company.
We look forward to seeing your name on the cover of a published book.