Raise the red, white & blue to the winning words of America's greatest leaders.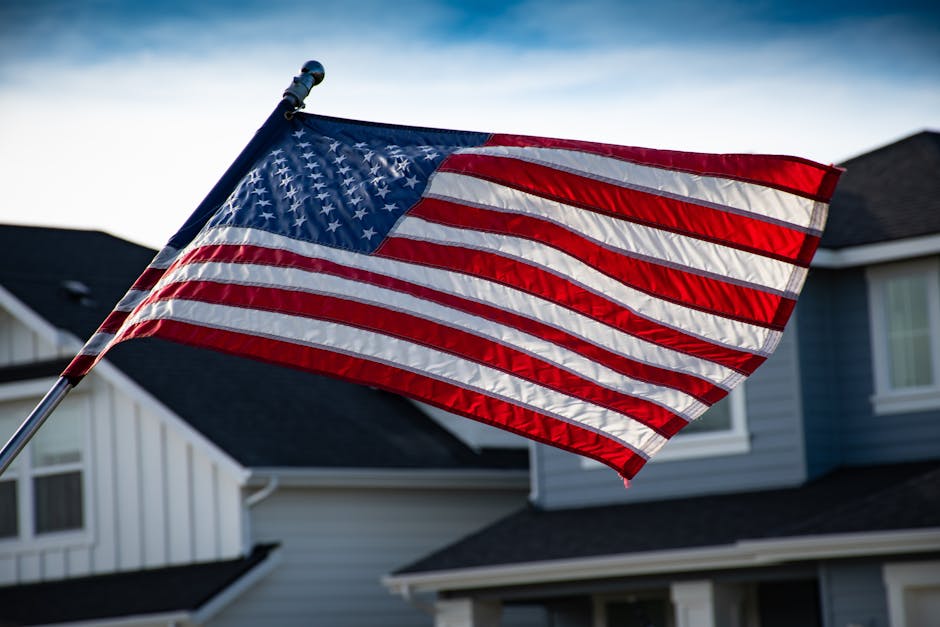 Independence Day. As Americans, we take the celebration very seriously. And with good reason. What other nation on Earth boasts the embarrassment of riches that our collective 50 states do?
Purple mountains. Amber grains. Freedom and tolerance. Baseball. The world's greatest military. Apple pie. Plus, a roster of exceptional men and women who've lead us through 240 years of both triumph and despair with wisdom, perseverance, and pride.
A great leader is a great leader. A savvy CEO shepherds his team with the same discipline as a political trailblazer. To honor America on its birthday, I offer up some words of wisdom on leadership from our country's most influential luminaries.
First Ladies, first
While grade-schoolers across America are tasked with learning the names of every U.S. president since George Washington, the nation's First Ladies have suffered from a general lack of PR. Still, many have stepped out from their spouse's shadow and made an indelible mark on the global landscape themselves.
"To handle yourself, use your head, To handle others, use your heart."
           -Eleanor Roosevelt
A diplomat, activist, and politician in her own right, Franklin Delano's impassioned wife became the first Chairperson of the Presidential Commission on the Status of Women in 1961. Remaining in politics after her husband's death, she was the first U.S. delegate to the United Nations and oversaw the drafting of the Universal Declaration of Human Rights.
"Success isn't about how much money you make, it's about the difference you make in people's lives."
          -Michelle Obama
America's 44th First Lady brought her fiery spirit and impressive Princeton and Harvard Law School education with her to The White House. Her prominent position proved to be a platform for causes close to her heart, including advocacy for poverty awareness and tackling childhood obesity.
"A leader takes people where they want to go. A great leader takes people where they don't necessarily want to go, but ought to be."
             -Rosalynn Carter
From Georgia peanut farmer's wife to social activist, role model, and First Lady, Rosalynn Carter has championed a number of causes including mental health research. Known for an indomitable spirit and a superhuman work ethic, she was considered Jimmy Carter's closest advisor during his presidency from 1977 to 1981.
Commanders In Brief

While every U.S. President made a ripple in the nation's history, several boasted oratory skills that extended their legacy decades after leaving office. Here, then, are a few pithy quotables from some of our finest White House wordsmiths.
"It is amazing what you can accomplish if you do not care who gets the credit."
            – Harry S. Truman
The 33rd President of the United States, Harry S. Truman assumed the role upon the premature death of Franklin D. Roosevelt. Beset with a wide range of wartime problems, Truman became a fearless leader, a champion of the Civil Rights movement, and a charter member of the United Nations.
"People ask the difference between a leader and a boss. The leader leads, and the boss drives."
            -Theodore Roosevelt
Roosevelt, the country's youngest President, considered himself a "steward of the people." Known for his unwavering self-confidence, he embodied the proverb "Speak softly and carry a big stick," throughout his time in office. During his lifetime, he held the titles of statesman, author, soldier, explorer, conservationist, and reformer and claimed the Nobel Peace Prize for his efforts to end the Russo-Japanese War in 1906.
"The greatest leader is not necessarily the one who does the greatest things. He is the one that gets the people to do the greatest things."
          -Ronald Reagan
From early stardom on the silver screen to a two-term presidency that spanned the 1980s, Reagan was no stranger to success. Foreign affairs monopolized most of his second term as he escalated the arms race with the USSR and captivated the world when he commanded Soviet General Secretary Mikhail Gorbachev to "Tear down this wall!" His legendary proclamation resulted in the eventual fall of the Berlin Wall in December 1991. Upon leaving office after eight years, Reagan boasted an approval rating of 68 percent–a number matched by only two other Presidents in American history.
We, The People
While the Oval Office certainly fostered a bounty of rousing leaders, the streets of urban America and battlefields across the globe proved fertile ground for aspiring leaders as well. Everyday citizens with a purpose, a goal, and a need to lead, rose to prominence and glory while walking the talk that defined their missions.
"A genuine leader is not a searcher for consensus but a molder of consensus."
          -Martin Luther King, Jr.
In his battle to combat racial inequality through nonviolent resistance, Martin Luther King, Jr. became the premier voice for civil rights in the 1960s. Winner of the Nobel Peace Prize in 1964, King is considered one of American history's greatest orators and proved his title with the legendary, oft-quoted "I Have A Dream" speech, delivered during the March on Washington in 1963.
"Don't tell people how to do things, tell them what to do and let them surprise you with their results."
           -George S. Patton
The subject of an Oscar-winning film as well as a participant in the 1912 Olympic Games, Patton is still most renowned for his unsurpassed military leadership. A senior officer of the United States Army, the legendary and colorful commander played key roles in both the Battle of the Bulge and the Allied Invasion of Normandy.
So on July 4th, as we celebrate a nation that has given us so much (SEE: apple pie reference in first paragraph above), let's celebrate the great citizens who've led us through the best and worst of times. Beyond the rocket's red glare, we'll find the wisdom responsible for our triumphs — in words that echo as loudly and powerfully as the explosion of fireworks that mark the end of another well-earned holiday.