How to Generate More Leads by Speaking at Events
Generate More Leads by Speaking at Events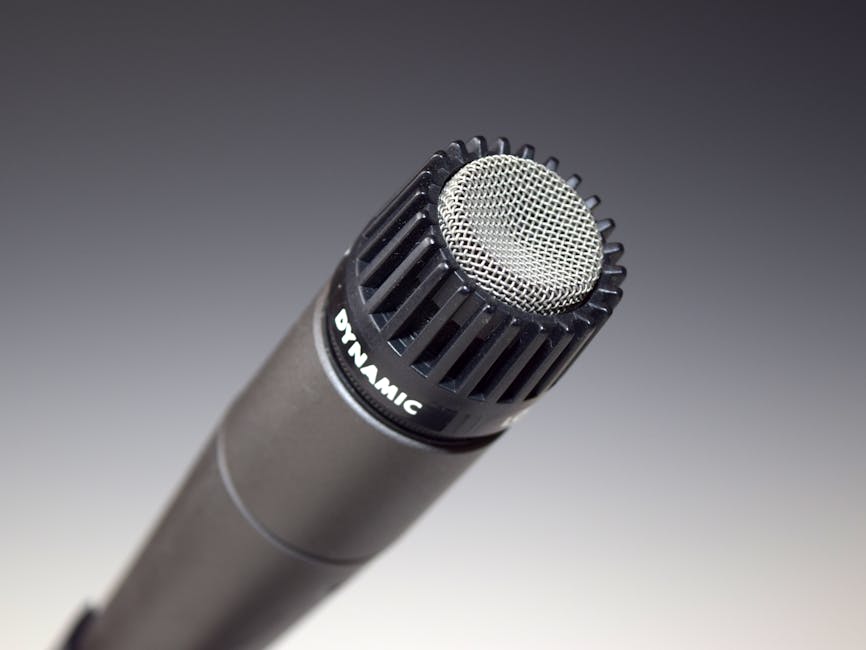 Public speaking isn't always the most comfortable thing in the world for a person to do , especially when you're put in front of a large audience with bright lights and thousands of stares. Even if public speaking isn't your strong suit, it is proven to generate leads to you and your business. Here's how:
Getting Started
Before you try to book a public speaking spot at a popular event, you need to build up your repertoire. Do you have a website? An established portfolio? Testimonials? References? Does your business have a strong track record? You'll need to answer "yes" to all of these questions if you want your audience to believe and buy into you and your business. If you don't have a proven track record of success or testimonials on how great you are, don't expect a line out the door waiting to talk to you.
When an event planner searches for you online, they'll be expecting evidence to back your successful resume. So, if you don't have a website, testimonials, or a portfolio yet, now is the best time to get working. Gather all of the necessary materials to package and sell yourself. Crafting up a letter that explains who you are, what your background is, and topics on which you are prepared to speak will be extremely handy when trying to book some events.
Brush Up On Your Speaking Skills
If public speaking wasn't always your forte in high school, and still isn't now, signing up for some training either in a class or with a mentor is key. No one's saying that you're not a great speaker, but there are elements when speaking to sell that you need to be educated on. Besides, if you speak well your leads will increase, and who wouldn't want that?
Toastmasters International is one of the largest organizations aimed at helping educate and train its members on public speaking and leadership skills. There are thousands of Toastmaster Clubs across various meeting sites, where you can become a member, network with other professionals (and potential leads), and learn how to properly give a good speech which includes storytelling and selling yourself.  In Dan Kennedy's newest book, Speak to Sell: Persuade, Influence, And Establish Authority & Promote Your Products, Services Practice, Business, or Cause. He talks about how speaking-to-sell is the best success education there is. "Speaking-to-sell sharpens you. It makes you better at communicating by every other means. It compels perfecting a persuasive sales story. It teaches you to structure and organize presentations. It builds skills, confidence, and power. It can also liberate you from selling to one person at a time, thereby being an income multiplier of great impact."
If Toastmasters doesn't seem to fit your bill, there are various other ways to be properly trained on public speaking. Having a personal trainer and mentor is a great way to develop yourself, but you might miss out on practicing giving a speech to the masses. You can also take a college course or two, but remember that you're in a mix of all age groups, including students, so that particular class could encompass non-professionals.
Sell Yourself
Now that you've brushed up on your speaking skills and put together a package selling yourself, it's time to scan events to speak at. If you're new to the speaking world and don't know where to start, ask around! Friends, family, and coworkers might have some fantastic organizations and events in mind to speak at. Make sure that the group includes decision makers for their particular company. The last thing you want to do is spend your time talking to a crowd who ultimately can't make a decision for their company. If you're a member of a club or organization, it's a great idea to start speaking at the monthly luncheon or meeting.
In the Moment
Before you speak, you should gather all of your talking points and prepare to make a killer presentation. No one should fill a presentation up with slides and read each and every sentence from them verbatim. Doing so will result in a bored audience looking forward to their next break.
While many people think that they can put together a rough idea of what they will speak on and "wing it," even the most experienced speakers disagree.
Senior Marketing Strategist Rusty Shelton, who speaks all over the country teaching business leaders how to grow their businesses with Authority Marketing, first spoke at Harvard on the changing world of PR and marketing at the age of 23.
"I did that speech to the wall in my office every day for a month," he recalls. "Then when I got up there, I knew it backwards and forwards which really calmed my nerves."
He still practices his presentations beforehand, more than ten years later, as a professional speaker.
Instead, plan to educate the audience. Educate them about yourself, and your business. Many people are afraid to spill the beans about their business secrets, but in reality, that's what the audience is looking for when you speak. Some will go off and think they can do it themselves, but those who are really looking for the success you have will know they need how-tos, examples, and more specific details. Those people will reach out for additional help, creating a new prospect who is anxious to work with you! Be sure to have a clear call to action at the end of any talk you give. Mention any special classes, offers, or upcoming webinars so you can continue to warm up the lead.
After your speaking event is done, be sure to collect information from the audience. Those precious email addresses and phone numbers can be gathered and put into a drip campaign targeting everyone who was in the audience that day. From there you can offer a free resource, such as a book or whitepaper, encouraging them to stay engaged with your company. Any emails that you get should also be added to your newsletter list so you stay top of mind for months to come.
The key to success while speaking is preparing. You need to prepare yourself to get into those coveted events, brush up on your speaking skills, run through your speech in its entirety, and have an action plan for follow up when the event is over. By making sure everything is in your order, there's no doubt you'll leave an event with confidence and increased leads!