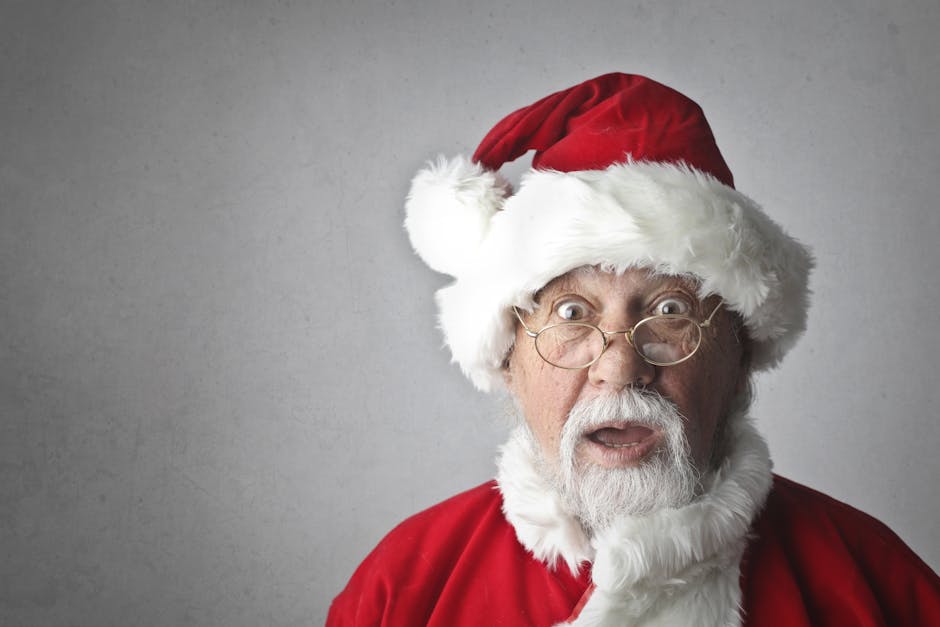 With conflicting advice on the usage of social media, direct mail, email marketing, search engine optimization, and all the other buzzwords swirling around in the marketing realm, it's hard to know what recommendations to take and which ones to ignore. Having an outdated marketing plan can turn anyone into a Scrooge, so as 2016 comes into focus, let's take a look at what you should leave behind, keep doing, and plan for on the new year.
The Ghost of Marketing Past
The ghost of marketing past is a chatty one. It haunts potential customers, asking them to buy again and again without giving them anything first. Consumers today have more distractions and shorter attention spans than ever. This year, the Statistic Brain Research Institute reported that the average person's attention span only lasts 8.25 seconds. In 2000, the same study reported the average attention span was 12 seconds. You can see why marketers need to change with the times. Even though our attention spans are literally shorter than that of a goldfish, the same study also found that the average person checks their work email inbox 30 times in an hour and checks their phone more than 150 times a day. Krissy DeAngelis, a marketing manager at a mobile messaging and CRM platform company, suggests that the reason is technology, especially social media.
"In 2003, LinkedIn and MySpace launched. In 2004, Facebook and Digg launched, grabbing every college-aged kid's attention until later monopolizing everyone's attention. In 2005, YouTube and Reddit launched. In 2006, Twitter launched. In 2007, Tumblr launched. In 2010, Pinterest and Instagram launched. In 2011, Snapchat launched," she says in a recent article. "Add to that a zillion other sites and a million text messages all vying for your precious eight seconds."
Two or three years ago, if your business was on page one of Google, leads would come flying in, but now consumers are looking on other platforms, so as marketers, we need to diversify. Relying too heavily on one strategy is the kiss of death. Even if you have put hours and hours into perfecting your search engine optimization, many consumers will Google something, research it a little, and then go on Facebook for a break. You have to come at them from all angles repeatedly if you want to close the sale.
The Ghost of Marketing Present
Despite opinions stating that social media is a fad or tapped, social media is still one of the hottest ways to generate leads and spread awareness in your industry. Facebook continues to be the number-one platform for social media and continues roll out new features. Social media used to be viewed as a free promoter, but today, you have to pay to play. The more money you put into your ads, the wider reach they will have. Although you can spend as little as a few dollars a day on Facebook ads, the audience reach has declined in recent years. Some marketing experts recommend investing five to ten percent of your sales in social media marketing.
Although you want to be everywhere on social media, it's best to choose one platform and dominate it. Rather than having a Facebook, Twitter, Instagram, Pinterest, LinkedIn, and YouTube that are poorly managed, pick one that you fits your customer base best and be the best at that. Push all of your content out through it, and gain a solid following of people who are seeking you out before you add another platform. Also, make sure that you are mindful and realistic of the size of your team and the people who you are trying to sell to.
The Ghost of Marketing Future
In the upcoming year, strategists predict that we will be seeing an increase in rich media content. While long-form copy still ranks well and should be used, consumers want even more. Whitepapers and blogs with videos and infographics embedded throughout the copy will become more popular in 2016. The visual aspects break up the words and allow the consumer to digest the information you are giving them in a new way.
Since only 2 or 3 percent of shoppers buy the first time they visit a web store, retargeting in the marketplace is going to become much more popular. What's more is about 67 percent of online shopping carts are abandoned, according to a study conducted by the Baymard Institute. Cookies and follow-up emails to remind customers that they still have things in their cart will be seen more frequently in 2016.
Podcasting will also take off. A study conducted by the Pew Research Center found that today 17 percent of Americans listen to podcasts, which is a significant increase to the nine percent that listened in 2008. Rather than videocasting, podcasting is great because you can do it while you are driving, taking a walk, or doing chores at home. Podcasting allows a company to establish a personal relationship with the client, similar to talk radio and TV shows. Once somebody likes you and finds your information valuable, it is a lot easier to sell to them. However, podcasting is a commitment. Consistency is key. If you cannot commit to doing a ten to twenty-minute podcast once or twice a week, every week, then it is better not to do it at all. Come up with a fun name and pick topics that your customers want to know about.
The best way to come up with great content is to make a list of the top-ten questions that you get asked the most frequently and the top-ten questions that people should be asking. For example, if you are a financial adviser, you probably get asked what your rates are and what services you provide often, but people probably don't ask you about long-term retirement options, even though they should. They don't even know what they should be asking, and that is where you come in to save the day via podcast.
Remember what you have learned from these three spirits as you move forward with your marketing efforts in 2016, and by this time next year, you'll be saying, "God bless us, everyone!"