Is Gamifying the User Experience the New Frontier of Advertising?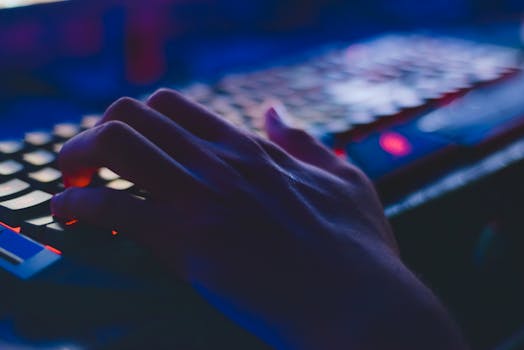 What Is The Gamification of Advertising?
Consider how absurdly engaged video gamers are. Eyes locked on the screen, barely blinking. Consider the apathy and boredom of someone waiting for an un-skippable YouTube ad to end. But, what if we were to engage our target audience the way Sega and Nintendo engage gamers? By marrying the two, marketers harness the level of engagement and investment from a "gamer," and endow their advertising with it.
Examples of Gamified Advertising
The use of gaming concepts and strategies in marketing is not entirely new, but hardly old-hat industry standard either. As advertising continues to shift toward user-friendly interfaces like mobile apps and computer desktops, the opportunity has emerged to lock in consumers' attention with a gamified ad strategy. Consider the following case study from Think With Google.
To drive buzz—and fill online shopping carts—for last year's holiday season, Yoox dreamed up "The World's Most Exclusive Collection" campaign, a series of 25-second pre-roll video ads that practically dared viewers to buy a one-of-a-kind item. The catch? If a user didn't click on the ad quickly, the offer was gone forever…the campaign drove thousands of conversions, six-figure sales results, and had an average view-through rate of 37%, 23% higher than the average view-through rate for video ads in the e-commerce industry.
The success of this campaign startled even those who created it. By targeting specific "affinity audiences" and "custom intent audiences" (such as those who'd exhibited interest in 'bargain hunting' or had recently searched brands Yoox carried), the campaign was put in front of the right eyes and therefore poised for success. Gaming has a leg up on traditional advertising when it comes to enticing users to take action, however fleetingly. Advertising itself is a game of enticement, but is largely passive in its attempts to bait the customer. Although a game invites users to take action in a way ads are not immediately capable of, if a gamified campaign strategy is not backed by sound psychological theory and predetermined business objectives (à la Yoox's video campaign), it is destined to fail.
Yoox's interpretation of gamified advertising is just one interpretation, with countless more potentially on the horizon. Gamified ads need not always involve a direct purchases, for example, some can be used to raise brand awareness:
In one gamified ad, M&M posted a photo on Facebook and asked users to find the pretzel hidden amongst the M&Ms. The results – including 25,000 likes, 6,000 shares and 10,000 comments on the company's Facebook page – represented major gains in audience engagement and social shares.
Service-oriented companies without retail items to proffer can still benefit from the format; they need only think critically and determine how best to apply the concept of gamified advertising to their own offerings.
At Advantage|ForbesBooks, we stand at the helm of developments in marketing, eager to provide our business owners with insights on how to better their personal brand, expand their reach, and put out more effective marketing content that drives conversions. To learn more about the marketing options available exclusively to our Members, apply to become a Member of the Advantage|ForbesBooks family.