The Gratitude Guru: "The appetite for a sincere thank you is unlimited."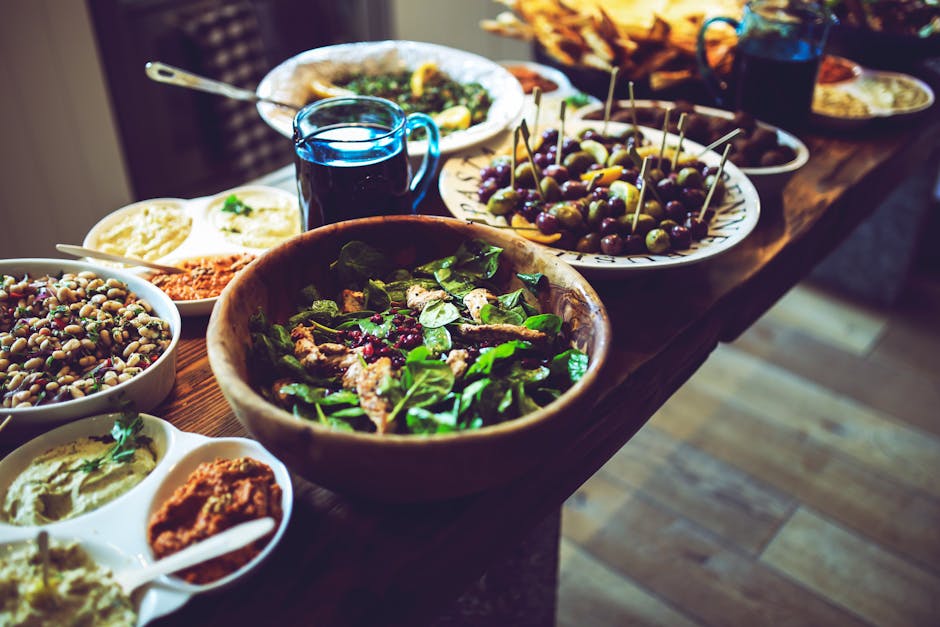 Thanksgiving is a time to recognize all that we are grateful for. We couldn't think of anyone better to celebrate with than Advantage author Michael Sciortino, who recently released Gratitude Marketing: How You Can Create Clients for Life by Using 33 Simple Secrets from Successful Financial Advisors. So grab some some grub and take a read.
Advantage: What is Gratitude Marketing™*?
Michael Scioritno: Gratitude Marketing is a dynamic, client-centered strategy designed primarily to narrow your focus and maximize the relationships you have already cultivated, as well as select targeted prospects whom you have identified as your ideal clients. It's about recognizing and developing more meaningful relationships with the clients you are committed to for the long term, not just for one transaction.
Gratitude Marketing is a consistent program that will provide your clients with the appreciated feeling they are seeking and produce dramatic results for you. When clients feel appreciated and valued, it becomes easier to gain their trust, the foundation for long-term relationships.
Gratitude Marketing is a change of mindset. It is a strategy in which your clients go from being sold something to being prescribed something. It allows you to go from just making money for your clients to making a meaningful difference in their lives.
Gratitude Marketing is about staying top of mind in your community. It is not just a single event but rather a proven, sound way of doing business.
A: How does it differ from other marketing efforts?
MS: Traditional marketing speaks at people. Gratitude Marketing engages and connects with people.
This will grow your business in a deliberate and measurable manner and better target and select the clients you want to work with. It will position you to attract clients, not pursue them. You'll discover through Gratitude Marketing, the more you give of yourself, the better marketer you'll become.
Are you creating a true human connection with your clients? Gratitude Marketing will help you create memorable client experiences. If done correctly, Gratitude Marketing will allow you to cultivate a bond of trust that will create clients for life.
A: Can you think of one (or more) experience when your Gratitude Marketing strategy really paid off? What happened?
MS: Your main objective is to determine what your firm might do to enhance your clients' experiences. The way you create value is by better understanding what's important to your clients now.
I once worked with a very successful advisor who was located in a small southern town. Every year, he would invite me to what he called a client outing. After participating in these outings with him for a couple of years, I realized it really wasn't about the presentations we would give. Instead, it was about connecting in a fun, sociable setting while solidifying and initiating relationships. It was all about enjoying good barbecue together outside on a beautiful day.
Since this was a small town, everyone looked forward to this event every year. It was a conscious effort on his part to thank his clients for their business. He encouraged them to bring friends along, to have a great time, and indeed, a good time was had by all.
He truly got more joy out of giving to others and every year his clients grew more appreciative, as evidenced by his increased revenues. Perfect your client experience, and watch your revenues grow. He simply wanted to be the last financial advisor these clients would ever have, and he valued and cherished those relationships.
Using your creativity and injecting a little fun into your relationships will be a key factor that will make you a trusted presence in your clients' eyes and keep them with you for life as this advisor did.
A: What do you think is the best way for other business professionals to integrate Gratitude Marketing into their daily routine at work?
MS: The objective for any business is to be top of mind when their clients need their services. The right kind of consistent communication is key. If you want more business, start by regularly thanking the people who are already giving you business. The appetite for a sincere thank you is unlimited.
Next, identify who the ideal client you want to work with is. I call it your "Dream 100." Once the list is put together, ask yourself what you are going to do to market to your Dream 100 each and every month without fail. Your goal is to be everywhere your clients and prospects are, not just everywhere. Build your business around the right message—  one that projects your strengths and passions—and how you can apply that message to help them.
Make gratitude a constant in your business as you acknowledge your clients and encourage ongoing active client appreciation from your staff. Success will follow. The Gratitude Marketing book is full of proven, time-tested ideas that have done one thing for the advisors that have used them—they have consistently produced results.
In the book, I walk businesses through the seven steps of implementation, which includes logs, calendars, and planners. I recommend that to begin, a business chooses one idea from each of the four categories of ideas: personal, fun, seasonal, and mindful. The key is then to implement simultaneously not sequentially.
A: Are you doing anything extra special for your clients for Thanksgiving?
MS: As you might imagine, Gratitude is 24/7 for us. It is a consistent conscious effort to show appreciation. While gratitude is often unexpected, it is always welcomed.
However, we are doing two things this Thanksgiving:
1) As usual, we send out Thanksgiving cards. We have found over the years that our clients really appreciate this, and it has created a competitive advantage since most firms just wait to send out Christmas cards and pass up the opportunity during the ultimate season of gratitude, Thanksgiving.
2)  Giving to others is the greatest gift you can give yourself. Studies reveal that when you help others, you release additional endorphins into your system that build your immune system. That's just one of the reasons why for this Thanksgiving, we put out a press release last week encouraging Americans to support the US Military through Operation Gratitude.
A: What industries do you think are best suited for Gratitude Marketing?
MS: While the book was written using many of the proven ideas used by the most successful financial advisors, I have found that Gratitude Marketing transcends all industries that deal with people, which is just about every industry.  These days, it's hard to find a service business that hasn't implemented Gratitude Marketing in some form. Gratitude Marketing is for every business that wishes to increase client retention, increase referrals, or increase revenues.
For example, I am having discussions with people in the restaurant and medical industry that have contacted me to help them with their marketing. When I step back and look at why this is happening, I believe it is because there is simply no substitute for authentic, personal human-to-human relationships, and that's what Gratitude Marketing cultivates. While we embrace technology, a large part of our demographic still values the human touch.
Finally, the goal for any business using Gratitude Marketing should be to be able to say, "The experience we provide is the best our clients will find, period."

*Note: Gratitude Marketing is a trademarked term.